EUROPEAN SHAKUHACHI SUMMER SCHOOL LISBON,
25–28 July 2019
The 2019 European Shakuhachi Summer School will be held in Lisbon. It will take place in the Fundação Oriente (Edifício Pedro Álvares Cabral Doca de Norte, 1350–352 Lisboa, Portugal).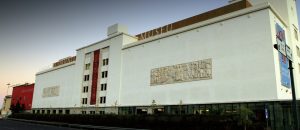 PROGRAM OVERVIEW
We are delighted to announce the ESS Lisbon 2019 Shakuhachi Festival and Summer School. This year we will have two special guests from Japan – Zenyōji Keisuke and Kodama Hiroyuki.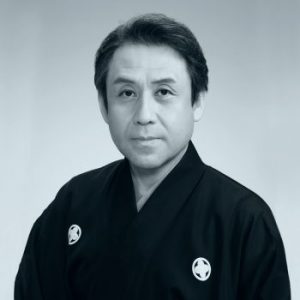 Zenyoji Keisuke is one of the finest shakuhachi players and teachers in Japan and will be teaching honkyoku, including the rarely taught pieces of the Kinpū-ryū Nesaza-ha repertoire, as well as Kinko-ryū sankyoku.

Kodama Hiroyuki, who is both a remarkable performer and a renowned maker of jinashi shakuhachi, will coordinate a shakuhachi making workshop on the first two days, and will also teach Zensabo honkyoku repertoire for jinashi shakuhachi. Participants will be able to make their own bamboo shakuhachi under his guidance.

Kuroda Reison studied under Living National Treasure AOKI Reibo and AOKI Shouji. He is a graduate of both Waseda University and Tokyo University of the Arts. He won the first prize at the 'Hōgaku Journal International Shakuhachi Competition' during WSF18 in London, and has appeared on a number of CDs and as well as NHK television.
Additionally, there will be professional teachers, performers and composers from all over Europe, representing a wide spectrum of lineages, styles and approaches to the shakuhachi. Participants will have the opportunity to encounter lineages including Kinko, Tozan, Zensabo, KSK and many others, as well as a wide range of genres such as sankyoku, shinkyoku, gendaikyoku and honkyoku. Individual lessons will also be available from the shakuhachi teachers.

Improvisation will occupy an important place at Lisbon 2019, with workshops coordinated by well-known improvisers from Lisbon's improvising scene (together with shakuhachi teachers), covering real time composition for shakuhachi, the integration of shakuhachi with live electronics and shakuhachi with improvisation. As well as the Open Mic Night and the main evening concerts, there will also be Late Night sessions together with local musicians so there will be many opportunities for participants to perform themselves.
Koto and shamisen will also be part of the program, with professional players offering expert tuition to those interested. In addition to the sankyoku and shinkyoku classes, there will also be opportunities to have individual lessons with the koto and shamisen teachers.
TEACHING LEVELS
In general, teaching will be offered at various levels: elementary, intermediate and advanced. For those who have never played the shakuhachi before and who want to discover this amazing instrument, there will also be a 4-day Beginners course taught by experienced professional players. For those who cannot commit to 4 days full-time, on the Saturday and Sunday mornings only, an 'Initiation/Introductory' experience for absolute beginners will also be provided depending on group numbers. All other participants will study for the whole four days, with the program being divided into 2 two-day blocs to allow participants to explore the wide range of classes and styles available. A series of lectures and talks on different aspects of shakuhachi are also planned as well as sessions on tips on playing techniques and breathing.
Finally, last but not least, a Summer School is always not only a place to encounter a wide-ranging array of classes and performances, but also a place to mingle with other shakuhachi enthusiasts at all levels from across Europe and beyond and to create new connections and friendships among the community of players and work together to celebrate and share the excitement of this deceptively simple, yet enormously complex and rich, bamboo flute in the dynamic cultural scene of one Europe's most exciting and beautiful cities.
See you in Lisbon!